Gossip
Lifestyle
#PollyInMadrid
20:32
How are you all? Today I want to introduce a new series which will be happening for the next few months! Well maybe I should start o...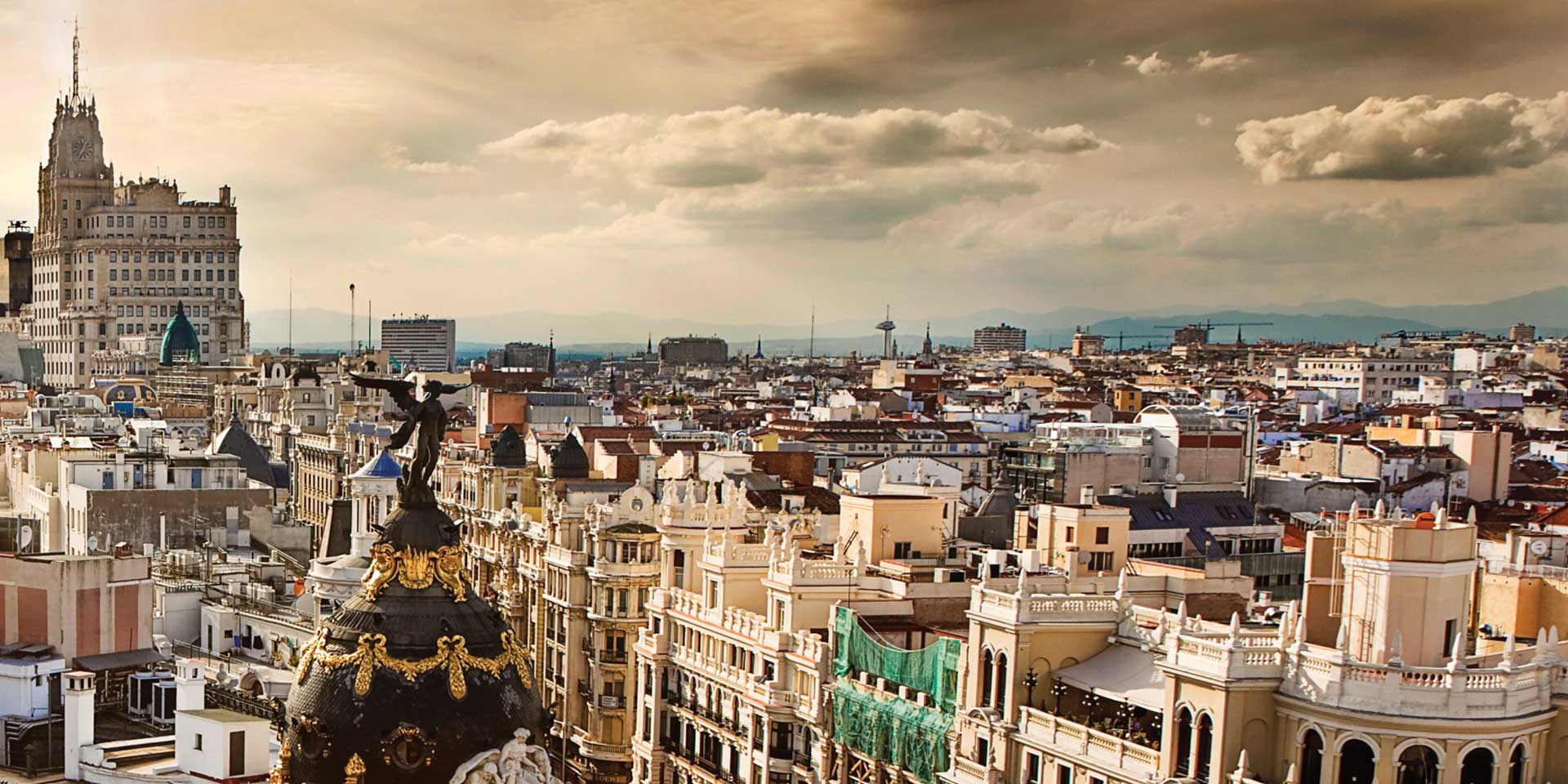 How are you all? Today I want to introduce a new series which will be happening for the next few months! Well maybe I should start off by explaining the origins of my idea... To make a long story short, as part of my University adventure I will be going away in my third year, and since I'm studying Hispanic Studies, I will be living in Spain... That is what I knew when coming to University! Then at the beginning of this academic year, all students had to pick out their specific destination and what they would like to do, that is studying or working or teaching assistanceship. We had to put down 4 different options i.e. cities. In my case I was very much uncertain of what I wanted to do and where. Well, I knew I wanted to live in a big city and to be quite truthful I love Barcelona, so I kept that in the back of my mind as an option and up until the application deadline day I was sure I was going to put it down as my first choice. Yet because of the nerve racking thought of being unable to speak Catalan, which is the official language in Catalunya, I decided to put Madrid as my first choice which is purely Castilian. Barcelona had to be on my list though so it became my second choice, then I put Zaragoza and last but not least, Granada. Later on I have decided that I want to study at a University which I also was not entirely sure about. However it turned out just fine, because I ended up getting my first choice, Madrid and the univeristy which I will be attending is supposedly very multicultural!
I obviously did tonnes of research about the city and the Uni, but for some reason I did not find any first hand information. There was nothing about personal experiences of people who spent their year abroad in Spain or Madrid in particular, so basically this is the whole reason why I want to write about my own experience. I think it will help out many students that are as lost as I am.
So here, these are the origins of my idea behind #PollyInMadrid.
In this first post of the series I will not cover any specific topics, but be sure to check out the next post (next Thursday) which will consist of more details about my process of choosing the ''right place'' and activites (Uni, work etc) and the pros and cons that I was able to find during my intense research!
Jak się macie? Dziś powracam z nową serią która będzie moim czwartkowym postem przez następne kilka miesięcy! Może zacznę od podstaw i opowiem Wam skąd wziął się pomysł na tą serię... Biorąc rzecz ogółem, częścią mojej uniwersyteckiej przygody jest tak zwany ''rok za granicą'' a jako że studiuję Iberystykę, swój rok spędzę w Hiszpanii. Z tą wiedzą rozpoczęłam studia, jednak na początku tego roku akademickiego każdy student musiał wybrać swoje miejsce przeznaczenia i co dokładnie chce robić będąc poza granicami kraju. Każdy mógł wybrać cztery różne miejsca. Ja osobiście długo zastanawiałam się nad tym gdzie i co chcę robić. Co prawda od wielu lat jestem po uszy zakochana w Barcelonie, więc oczywiście to miejsce było na najwyższym miejscu mojej listy. Jednak przerażający fakt, że nie potrafię posługiwać się językiem Katalońskim, który jest jednym z oficjalnych języków Katalonii, uświadczył mnie w przekonaniu że może Barcelona nie jest odpowiednim miejscem dla mnie. Dlatego też na pierwszej pozycji postawiłam Madryt. Rzecz jasna, Barcelona nie znikła z mojej listy, spadła tylko na drugie miejsce. Na trzecim wstawiłam Saragossę a na koniec Grenadę. Następnie zdecydowałam się na rok nauki w jednym z Madryckich Uniwersytetów, do czego też nie byłam przekonana, ale klamka zapadła. Jak się okazało, udało mi się zdobyć Madryt i do tego po wykonaniu głębszego research okazało się że mój Hiszpański uniwerek jest wielokulturowy.
Oczywiście długo szperałam w internecie próbując dowiedzieć się jak najwięcej, zanim podjęłam decyzję. Niestety, nie znalazłam zbyt wielu spostrzeżeń osób które miały już za sobą rok jako student programu Erasmus w Madrycie, bo oczywiście na tym mieście skupiałam swoje dochodzenie. Dlatego też chcę rozpocząć tę serię postów. Myślę że będę w stanie pomóc wielu studentom którzy jak i ja są zagubieni w całej tej sprawie.
Więc tak, stąd wywiódł się mój pomysł na #PollyInMadrid.
W dzisiejszym poście chciałam Wam tylko wytłumaczyć na czym polega ten nowy koncept, ale zapraszam Was na kolejny wpis za tydzień w Czwartek w którym opowiem Wam o całym procesie wybierania miejsca i zajęcia oraz wady i zalety które byłam w stanie wyszukać robiąc swoje rozeznanie.